I recently celebrated my birthday over the weekend. I went out with some friends and had a great time! Not before getting some new tattoos first ;)
I have had 3 stars on my inner right arm for some time now. I had 2 more added and had one of them reinked. Eventually I would like the whole bottom half of my right arm from the elbow down to be covered with stars in the form of a sleeve as well as a shooting star on my right hand. Here's what they look like (Excuse the cell phone quality pics. Didn't bring my digital camera with me).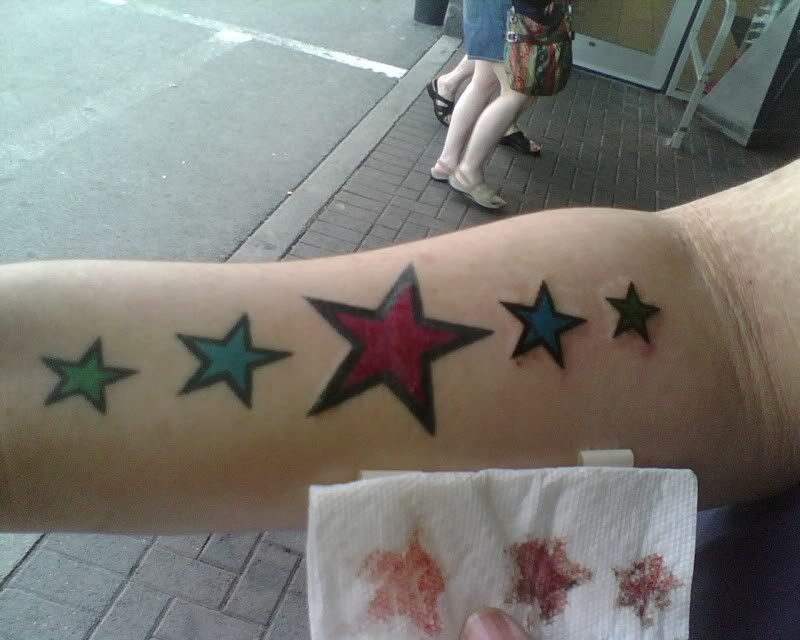 That's how the whole arm looks as of now.
The large star was re inked and the blue and green star were added.
I also ordered some new circle lenses within the last week and I can't wait until they finally arrive and ship. Thanks to some help from blogger Jen www.frmheadtotoe.com Sorry Jen I'm not good at linking! I decided to order a few pairs of lenses I was on the fence about and am highly anticipating them after seeing her pics and review.
These are the promo pics for the lenses I ordered:
Adult Brown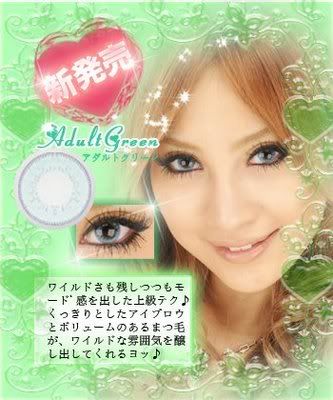 Adult Green
Thanks to Jen I was able to find a seller who had them with a resonable price and shipping. I ordered them from the lovely Ms. S2JAnie from www.prettyandcute.com . She was very easy to communicate with and readily answered any questions I had for her. She even helped me when I had an issue with the ordering form. (No fault of hers, sometimes my brain lapses and I have "Jessica Simpson" moments).
I ordered 2 colors I normally wouldn't wear. Even thought the Brown lens is labeled "Brown" it appears more of an amber/honey shade which is very close to my natural eye color. The green appears more of an aqua green but I don't really care for green eyes and I tend to shy away from lenses that are similar to my natural eye color. I do look forward to receiving both and posting plenty of pictures and a detailed review when I get them!