I generally wear very vibrant lenses. Fluid colors, defined bold limbal rings, insanely bright tones. I personally love the look of vibrant, fluid, almost electric pale blue eyes. I also love the added touch of a bold, strong limbal ring that's noticable as I have small eyes naturally and no limbal ring whatsoever. Lately though I've been wanting something more "ordinary". While I'm at work I feel that without my everyday same lenses (which rotate between Elegance Light Blue and Natural Touch Baby Blue"I don't look put together. On my time off when I'm running errands or lounging aroud I feel they can sometimes be "too much" if that makes sense. I prefer more "subtle" lenses for those days. Problem is those lenses have been dwindling from my supply. I've also been missing FreshLook lately! Random cos It's the first lens I started wearing forever ago. Even more random is that I've been itching for regular FreshLook Colorblends in Blue.
Needless to say I went to the eye doctors and baught some (amongst a few other colors). Thought I'd share some pics of an overworn lens ;)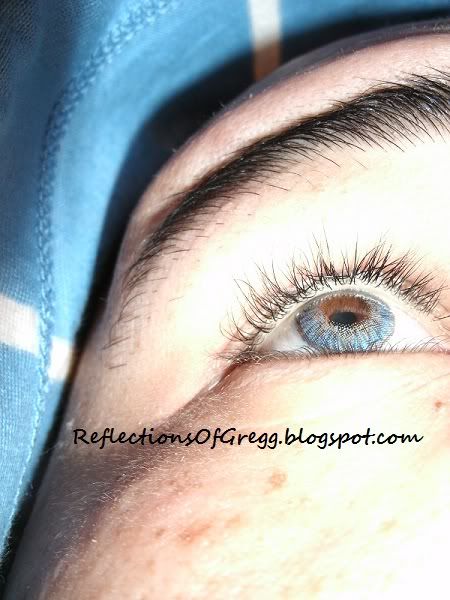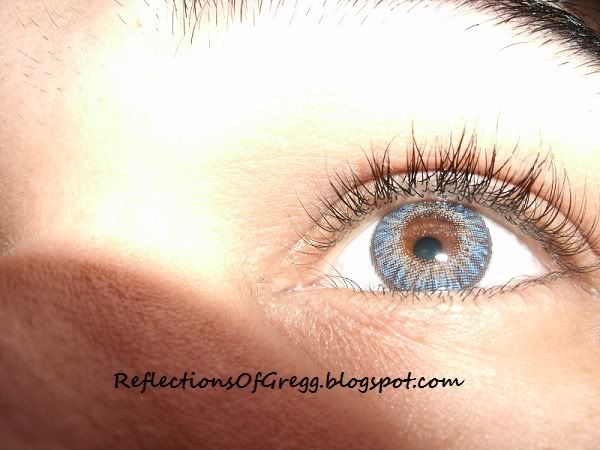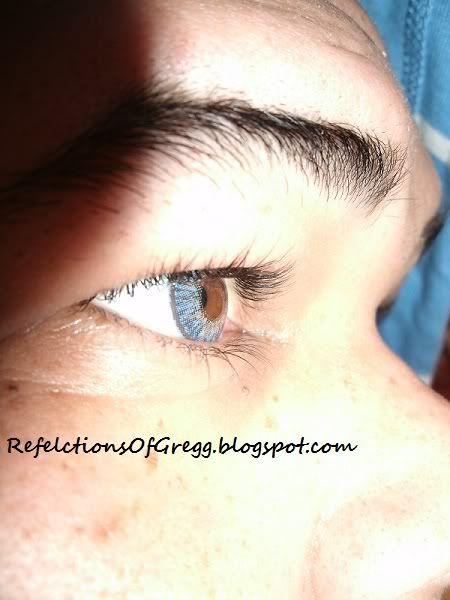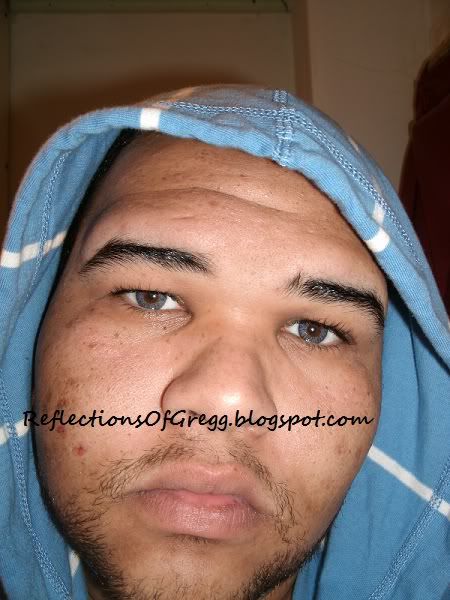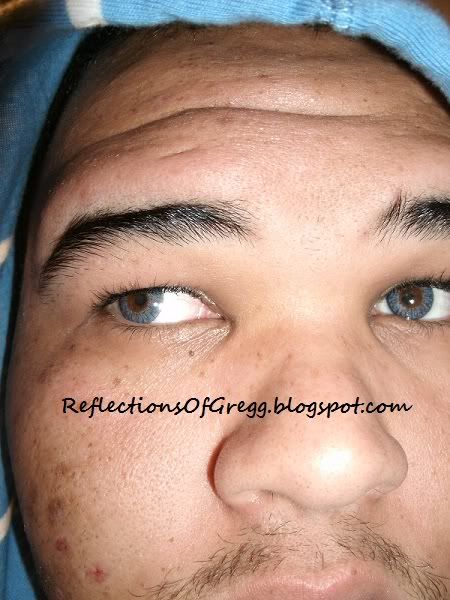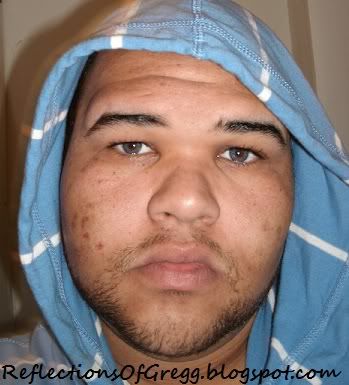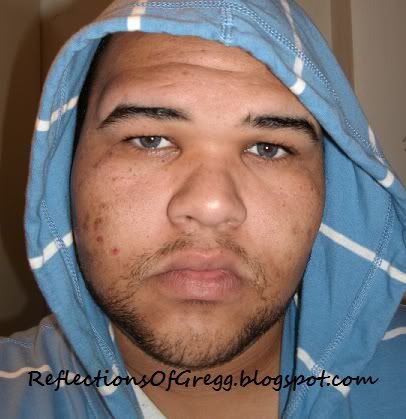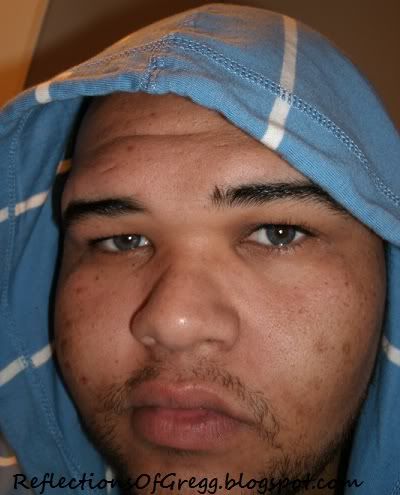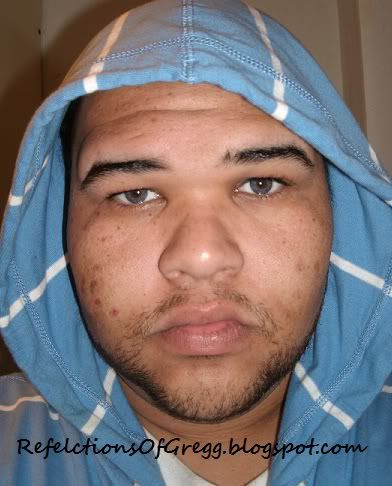 They're no super fancy. They don't offer insane enlargement. In person they're not super bright. They are a very natural medium blue. They do offer a natural enlargement. They compliment my features nicely without being to attention grabbing.
Overall I like them. No frills, good comfort, and great visual clarity. Occasionally they do slide because of their base curve, but they also settle eventually. Not drying and great for long hours of wear. I recommend them for anyone who want's to try a blue but hasn't before. They're not to bright, not to dark. Subtle, yet noticable. A great way to have "blue eyes" without changing your eye color so drastically that they scream "Oh (insert name) has REALLY blue eyes today. Hmmmm...."
Disclaimer:
These lenses were baught and paid for with my own money. I am in no way affiliated with FreshLook, Ciba Vision, or their parent company Novartis. I was in no way shape or form compensated financially or otherwise for this review. All thoughts, and opinions are solely my own. All images in this blog post bearing this blogs name are my sole property and may not be used or redistributed without my express permission.