I've been wanting some new thing sfor my skincare routine randomly. I normally shop for varied items but feel drawn to skincare more so than before. I think I may order from Lush.com they have soem intersting skincare items.
Here are a few I'm intersted in getting.....
Honey I Washed The Kids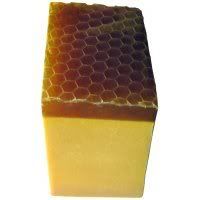 According to the website:
Sweet honey heaven cleanses and moisturizes sensitive skin
Imagine pulling the comb straight out of the hive, slathering that divine honey all over, then being showered by a delicate spring rain. Honey I Washed The Kids handmade soap calms sore, sensitive epidermis with a rich aloe vera lather and leaves skin silky smooth and deliciously satiated. Slight hints of bergamot and orange lift your spirit and lull you into an intoxicating honey bliss.
Ice Blue (especially appealing)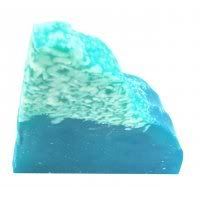 According to the website:
Intense peppermint soap cools, cleans and refreshes
Do you enjoy dipping into cool blue waters as a way to beat the summertime heat? Or just need something to get you going in the morning? Sounds like you need Ice Blue soap. The name says it all. It is icy, leaves trails of peppermint lather on your skin and its crisp shade of blue is reminiscent of Arctic icebergs. Ah, how refreshing!
Queen Of Hearts Complexion Soap (Especially appealing as well)
According to the website:
Rose petals and softening oils give faces the royal treatment
Queen of Hearts is one of the few LUSH soaps you can wash your face with. Why? It's gentler on your face than body soaps because it's made with a base of rose petal infusion. (Please don't use our other soaps on your face; they're designed for much stronger skin.) Cocoa butter keeps skin flexible while moisturizing almond and balancing geranium oils make skin soft; the Queen cleans without drying out your face. If you must wash your face with soap, please choose this one.
Bohemian
According to the website:
Lemon drops for clean, poetic inspiration
Ah, to live the Bohemian life: dressing in thrift-shop finery, sipping espresso at sidewalk cafes, scribbling verse and chatting with local luminaries by day, then tripping the light fantastic by night wearing nothing but velvet and kohl. Romantic, yes, but the artistic lifestyle can be tiring. This lemon soap is the perfect muse for the voluptuary in need of a lift. Deep-cleaning lemon freshens spotty skin, and its uplifting scent is the perfect follow-up to a night of decadence.
There are plenty more! But my eyes tend to be bigger than my wallet so I will keep this blog limited to what I'm seriously considering buying this week.
I most likely will buy at least 2 or 3 of these (if not all of them). I just hope I don't go overboard>>>Than I'd end up having to do a whole LUSH overhaul!